When playing with Pokemon GBA ROM hacks and activating GameShark code cheats for Pokemon Game Boy Advance games can sometimes be tricky. Some of our readers complain that our listed GameShark codes don't work for them, while some said it works, but they noticed some weird glitches.
What could be the main reasons for this? In my over ten and counting years of experience playing different Pokemon game titles and Pokemon ROM hacks using many emulators across several devices, there are several possible reasons why a particular cheat cannot work.
Reasons Why Cheats Don't Work as Expected and How To Fix Them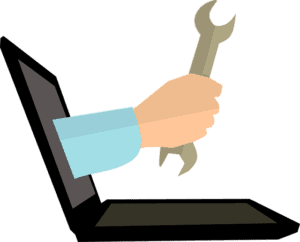 Note: This article applies to Pokemon GBA games but can also be applied to other related games on Game Boy Advance.
You Missed Entering and Activate the Required Master code
Solution: Some cheats need to have a master code enabled before the main cheat, so when a cheat requires master code, add it first before the main cheat. More information you can find by reading this guide.
The Cheat Isn't Compatible with your Pokemon Game Version
Solution: Double-check your game title. See our collection of Pokemon game cheats.
You Have 1.1 ROM Version
Solution: Look for the V1.0 ROMs, as this version supports most of the cheats. You can easily find downloadable ROMS by a simple Google search, but most ROMs have version 1.1.
Unfortunately, most cheats will not work for this version. Please keep in mind that we don't share rom files or give out information about roms. Sharing rom files is considered piracy.
Your Emulator Does Not Support GameShark Code, Action Replay, or CodeBreaker
Solution: Use recommended emulators such as My Boy for Android users, Visual Boy Advance for Windows (Use this version), GBA4iOS for iOS users, and BlueStacks or Nox App Player for Mac users.
You entered the cheat code in a wrong format
Solution: Some emulator, such as open emu, requires "+" to be entered to separate a line of code. Read FAQs, Instructions, and Help articles regarding your emulator.
You Have the Free version of Emulator
Solution: The popular GBA emulator for Android – My Boy, offers a paid and free version of the app. The free version works perfectly, but you may need to pay for the premium version if you use cheats.
But if paying for the app is not an option now, the simple trick of adding multiple-liner codes as a separate cheat works well in many cases.
Too Many Enabled Cheats
Your ROM will get confused when too many cheat codes are activated at once, and this could result in various bugs, glitches, random crashing, and game freezing.
Solution: Disable unused cheats and activate only the cheat you need.
You Have Chosen the Wrong Cheat Type
This problem is prevalent in emulators that don't have "auto cheat type" detection feature, and chances are, you have chosen the wrong cheat type.
Solution: The quick solution for this is knowing the appropriate type for your cheat; it could be GameShark, Action Replay, or Code Breaker.
Common Cheating Problems
Question Mark Sprite on Encountered or Caught Pokemon?
This is a common issue for two possible reasons; First, more likely that you entered the wrong Pokemon encounter code. Second, the Pokemon code and sprite don't exist in the game.
This issue happens a lot when playing ROM hacks. Solution? Double-check if the code or the Pokemon exists in the game.
Glitchy Name for Captured Pokemon
This bug usually happens when using the shiny Pokemon cheat, and the possible reason it occurs is that cheating is not fully supported in Pokemon GBA games.
But there is an effective fix for this problem that has been tested for many players.
Solution: To fix the glitchy Pokemon name, you must disable the shiny cheat just before capturing a Pokemon.
Item Not Appearing in the PokeCenter?
You entered the item cheat, and after checking your PC, there's nothing in there. Or perhaps your chosen item is not on the list. There are a few possible reasons for that.
You have v1.1 rom version. Solution: Find and use v1.0 rom version.
Emulator or the game not recognizing the item cheat. Solution: Go in and out of the PokeCenter at least five times, and recheck your PC.
Invalid Cheat Messages
There are three possible reasons why this error message pops up.
Wrong cheat type
Wrong cheat code
Empty spaces before or after the code
Solution: Select the correct type for that cheat; the majority of cheats are either CodeBreaker or Action Replay codes type, so if the first one didn't work out, switch to the other one.
Be sure to check the cheat if it is compatible with your game version. For FireRed-based rom hacks, typical FireRed cheats could work, and for Emerald-based rom hacks, regular Emerald cheats could also work.
Empty spaces could also result in an invalid cheat issue. When copying a cheat, make sure not to include empty spaces. When entering the cheat, make sure to eliminate any empty spaces before and after the code.
Conclusion
It's frustrating when you can't activate a cheat, and there are plenty of reasons why this thing is happening. Hopefully, the solution and information above give you the insights to finally solve your problem.
Just in case the solution above doesn't work, feel free to drop your comments below, and I will do my best to help you as humanely as possible.