Visual Boy Advance was released quite a while now. I remember when I used this emulator on my old Windows XP computer, and I still have this GBA Emulator until now on my PC. As a Pokemon fan, I can't forget how impressive Visual Boy Advance is.
Good thing there are still developers of VBA still working on updating this software. There are dozens of GBA emulators available on different platforms, but if you prefer to play Pokemon GBA games on your Windows computer, I would suggest installing Visual Boy Advance.
We created a review for Visual Boy Advance, and you may want to check it, see Visual Boy Advance (VBA) Review for GBC and GBA Gaming on Windows.
Visual Boy Advance Download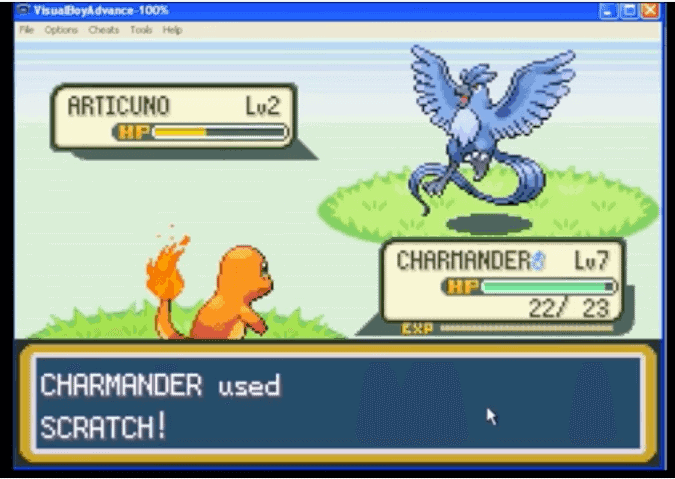 Visual Boy Advance Frequently Asked Questions
Does Visual Boy Advance Work with ROM Hacks?
VBA emulator works perfectly with many ROM hacks, and to make any Pokemon ROM Hacks work on your Windows computer, you may need to use Lunar IPS patcher or follow this guide on How To Patch IPS and UPS Files to Play a ROM Hack.
Is it Compatible with Cheats?
I discovered that some VBA versions have issues when it comes to cheating. Perhaps due to the modifications made to the emulator. But this version is your perfect choice if you wish to use cheats in your Pokemon GBA gaming.
Cheats from regular Pokemon GBA games and even rom hacks work perfectly in this Visual Boy Advance version.
Is It Free?
Creating Windows applications is not merely an easy task. But luckily, since when it was available, Visual Boy Advance is free to download for all.
You don't need to buy software to play Pokemon GBA games because VBA has all you need to enjoy the game; want to explore and enjoy the extra feature of your Pokemon game? Use the cheating feature of VBA.
In my opinion, Visual Boy Advance is the best software for playing Pokemon GBA games on Windows. Almost all the settings and features you need to enjoy your Pokemon gaming are already in the software.
A while ago, I created a video that uses a VBA emulator. If you're interested in watching the video, you can find it here, Pokemon FireRed Legendary Pokemon Cheat With Gameshark Codes, and to my surprise, the video is quite popular on Youtube.
Most of our readers are Android users; if you'd like to play Pokemon on your device, please follow the article How To Play ROM Hacks on Android.
Conclusion
So that's it, I hope this article helps you to get started using Visual Boy Advance on your Windows computer. If you have questions, I would love to answer them as fast as I can.
Please send them the comment form below, and don't forget to follow our social media account for updates.